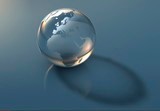 The protection of cultural property needs to be transparent
Cultural assets must be protected, because they provide people and nations with a sense of identity. As an important witness to human history, they must be preserved for later generations and made available to the public.
The Federal Government Commissioner for Culture and the Media, together with Germany's sixteen states, have created this website in order to increase awareness of the importance of protecting cultural property and to ensure transparency for all involved.